Teaching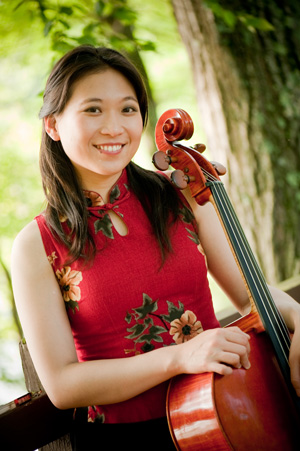 Cellist and Pianist Ming-Hui Lin joined the faculty of the Preparatory School at New England Conservatory after serving as an instructor for the non-major cello lessons at Boston University. She has also been the sectional coach for the BU All Campus Orchestra and the Brandeis-Wellesley Orchestra, and the Young People's String Orchestra (YPSO) under the Boston Youth Symphony Orchestra since 2010. Ms. Lin has served as an artist faculty at the Composers Conference & Chamber Music Workshop, teaching assistant at the Fougler International Music Festival, and an artist faculty at the Burnside Music Festival.
As a founding member and cellist of the New England String Quartet, Ms. Lin performs extensively in Boston and the New England area, and provides chamber music coaching at Harvard University's Dudley House where the Quartet is recently appointed Ensemble-In-Residence. Supported by The Foundation for the Advancement of String Education, the quartet's past educational activities include hands-on chamber music work and performances together with music students at Ip Piano School (2012-13).
Ms. Lin is a Suzuki certified teacher. Shinichi Suzuki believed that "any child who is properly trained can develop musical ability just as all children develop the ability to speak their mother tongue." This approach to learning creates a close relationship between the child, parent, and teacher. The parent is not only present at all classes and lessons but is also the daily home teacher. The principles of the Suzuki method include daily listening, development of concentration and memory skills, learning to work with other students, parents, and teachers in group activities, and continual repetition and refinement of techniques, which allows students to build on successes. The Suzuki approach sustains a positive environment for growth.
Ms. Lin's major teachers include Leslie Parnas, Amit Peled, Chu-Chuan Liu, and Victor Shipiller. She has performed in solo master classes for Yo-Yo Ma, Richard Aaron, Natasha Brofsky, Yvan Chiffoleau, Steven Pologe, M. Shepps, Alan Stapansky and has been coached by the Tokyo Quartet, Peabody Trio, Muir String Quartet, and the Audubon Quartet.
---
MingHui's Studio on Facebook: