Outreach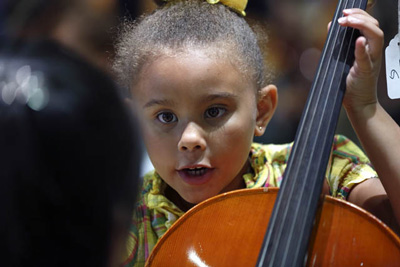 What does community engagement mean to me?
By Ming-hui Lin


Community engagement is a means for us to better realize our humanity, our fragility and to develop a greater appreciation of our great lives in respect to many other less fortunate individuals around the world. Taking a part in community engagement is a small step towards accomplishing one of my own lifetime goals, which is to give back to the world through my music and communication skill.
I first became involved in community service during my last year of middle school in 1995. At the time, I began to work with several music therapy projects in the student consulting office at the Stella Matutina Girl's High School in Taiwan. From the beginning I simply wanted to devote my spare time and helped the office staff with music, the subject I have been most passionate about since I was three-years-old. It didn't take long for me to realize that engaging with my community benefits myself just as much as the people I serve. There is no better feeling than knowing one has made a positive impact on another person's life.
I took part in the student government of the music department, which was a very enriching experience for me during my undergraduate years at Taipei National University of the Arts. I gradually realized that community engagement is one way of experiencing diversity, which enhances one's mind and spirit. Other than serving as a core member in the music department, I became involved with the benefit concert series at Koo Foundation Sun Yat-Sen Cancer Center, an off-campus, non-profit westernized cancer institution. These experiences kept me in touch with what is like to be in the real world, and the vivid faces I encountered touch me and made me truly appreciate on the opportunities that I have, to comfort the patients, relatives or friends of the patients, hospital staff, and doctors.
To pursue my higher music education, I came to the States to begin work on my graduate degree in 2003. From 2003 to 2007, I was an active member of The Creative Access at the Peabody Conservatory of Johns Hopkins University, a group of professional musicians who strive to bring positive changes, through music, to our community. I was also the vice president of the Taiwanese Student Association at Johns Hopkins University. Reflecting on my service experiences there, I gained an intense awareness of the privileges I have, and of the profound injustice that still lurks in our world. Serving the community of my homeland (Asia, Taiwan) became one of my largest ambitions.
I started to think about making teaching and chamber music performance my potential future career after moving to Boston for my doctoral degree at Boston University, and have been hoping to combine these musical aspirations with my community engagements. I started doing this path with the Making Music program, a volunteer program that gives music lessons at a not-so-wealthy public elementary school for an hour every week, in addition to my Teaching Assistant and Orchestra Manager Assistant obligations at school. Also as a founding member of the New England String Quartet, we have been holding outreach/community concerts throughout the years as well as our concert hall setting concerts. These concerts include performances at the Spaulding Rehabilitation Hospital (in Boston) and the Women's Center, among others. As a concert cellist, I have also been invited to give several educational lecture concerts, with the Taiwan Women Winter Retreat in 2008, MIT ROCSA Connect (March, 09) and Taiwan Study group at UIUC (May. 09). Starting in the spring of 2009 I have also been named president of the Taiwan Women group and have organized the Spring Lecture Series "Wishing, Longing" and the 15th anniversary reunion in the fall. We are hoping to serve as a bridge between Taiwan and the States.
Community engagement through music is now an important part of my life. It has put me in entirely new, unique situations and enriches my life in a number of ways. Sometimes I have questions going into a project, however, I always come out with a contented heart and better experiences than I could have hoped for. We may not be able to perfect the world in our lifetimes through such engagements, but every effort we put forth, brings us one step closer.